At Indonesian Kratom Supply, we use a third-party laboratory to test our Kratom products. Using a third-party laboratory means the tests are objective and unbiased. Our Kratom products are subjected to several different kinds of tests to assess purity and potency.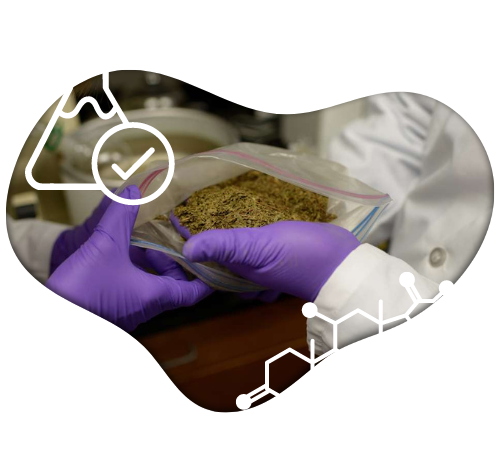 We take product purity very seriously and go to great lengths to protect our customers.
Learn about the six-step process that we use to ensure that our lab-tested kratom is pure. There's no better way to determine the quality of kratom than third-party laboratory testing. Find out about the importance of lab testing.
We obtained the lab test results below directly from the research and industrial standardization center in Pontianak. At the same time, the difference in the testing method is only a technical difference. We will continue to update our lab test results below regularly.
Why Lab Test On Kratom is Important
Today more than ever, the kratom industry needs a solid quality management system, unbiased information, and kratom testing that gives accurate results. Kratom testing is one of the most critical steps in the Kratom manufacturing process as it indicates the confirmation of safety for use. This plays a massive role in the survival of a kratom business in the long term and keeps it safe from legal security.
In general, a laboratory plays a vital role in identifying kratom problems. The food laboratory will help provide valid testing results on laboratory testing parameters such as testing on Salmonella, Listeria, E.coli, Coliform, Clostridium botulinum, etc. So, a food laboratory is critical to check if the kratoms are wholesome or not. The following are the benefits of food laboratories for the Kratom industry:
Quality Control.

First, The laboratory will help identify contaminants in raw materials and contamination in finished goods & the environment.

Product development.

With a lab test, the product development process will be more straightforward. The food laboratory will assist in shelf-life studies, sensory inspection on products, etc.

Help to meet export & import standards.

This lab tested is fundamental to kratom exporters testing kratom products before export, laboratories can help to provide a certificate of analysis as a required document that states that the sample is free from harmful substances such as pathogenic microbes or heavy metals.

Detection of pathogenic contamination.

To prevent poisoning outbreaks, kratom tests microbiological, chemical & heavy metals parameters in Kratom products.